Do you have kids, and you'd like to ensure they are as excited as possible about a career in science, technology, engineering, or math?
In this interview with Debbie Horovitch, Jade Robot's creator Myke Predko shares what's so special about Jade Robot for everyone who has kids.
The Facts: Your children have an entirely different job market facing them than you did, and your parents did. With the amount of computers, data, QA and safety that are a part of job responsibilities these days.
40% of all jobs require advanced math and science; consider the mechanic and average car that now has 3,000 computer systems, and a specialty chef who wants to stand out and aspires to create a "cookbook" in molecular gastronomy.
40% of all jobs require advanced math and science; it bears repeating. That is only increasing, so to give your kids a leading edge in life, ensuring their employability and fair chance at being the leader in a real life Big Bang Theory, or even qualifying them for the new style of classic career: lawyers, doctors, engineers, etc.
Whether or not your children seem inclined toward STEM subjects (science, technology, engineering, & math), just a brief time playing with and learning to use of the Jade Robot can cause a dramatic impact on your child's current interest in pursuing STEM based careers – from 26% for boys and 9% for girls UP TO 62% boys and 63% girls after just one course with the robot.
After a successful crowdfunding campaign in Summer 2015, the Jade Robot and creator / co-founder, Myke Predko is now available for media interviews and presentations about holiday gift options, and in-classroom demonstrations of Jade Robot in Toronto and throughout North America.
The Jade Robot is surprising affordable for the return on investment and shareability it carries. It is available for purchase online (around $300 to own a basic model, at the time of this interview), for individual families and educators and in volume with training implementation and support for organizations.
To learn more, visit Jade Robot online at Memetics
www.mimetics.ca/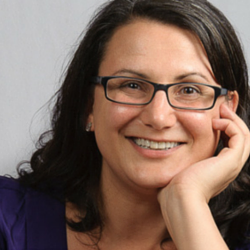 Debbie Horovitch is a best selling author and content contributor for business and news media channels including Forbes, Business Innovators Magazine, CNN,BuzzFeed covering the business activities of Thought Leaders and Social Enterprise Innovators.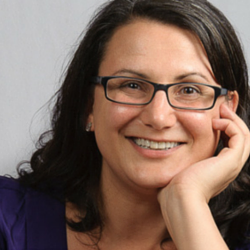 Recent episodes from Debbie Horovitch (see all)