Today's guest on The Silver Linings Storycast is Sasha Alexander, the CEO & Founder of Dani Adeline. Sasha helps petite women find creative workwear that fits, through her online store and clothing line Dani Adeline. An important element to her work is the environmental aspect she brings to her business: Dani Adeline clothing is all eco-friendly and fair trade sourced, so that her clients can feel good, for looking good!
Sasha describes herself as a "serial entrepreneur" and has followed her career passions to be a true creative professional through a number of small business experiences, including being a screenplay writer and Etsy jewelry designer. Each experience taught her important life & business lessons that weren't a priority before, and showed her areas to consider for her future, that has now brought her to feel more confident in business and the success of her future endeavors.
Listen carefully to this conversation if you're unsure of your life purpose or path, or if you're considering making a big change. Sasha shares advice from her experiences including her personal list of requirements for considering a new business direction or launch, and being able to determine in advance if your idea for business is a winner or not.
To learn more about Sasha Alexander and her petite women's workwear co. Dani Adeline, visit her new website www.Dani-Adeline.com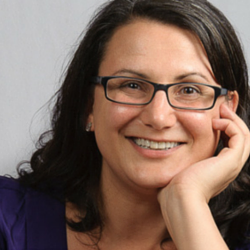 Debbie Horovitch is a best selling author and content contributor for business and news media channels including Forbes, Business Innovators Magazine, CNN,BuzzFeed covering the business activities of Thought Leaders and Social Enterprise Innovators.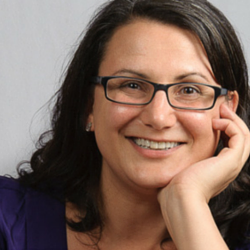 Recent episodes from Debbie Horovitch (see all)