My guest today is Sylvie Savage, a pet expert who specializes in advising pet owners how to improve the health of their pet, through natural options – including a raw diet.
There's a lot of controversy about feeding you pet raw foods – whether you see that as a lot of vegetables, a lot of raw meat, or even a prepared, packaged diet. Sylvie shares with us how to transition your pet from the mass-manufactured, low-cost kibble diet – onto a nutritious fresh diet. We talk about exactly what's in a raw/fresh diet for your pet, and what to expect from your pet as you start feeding them something new, that's been perfectly created for your pet's complete dietary needs.
If your pet is suffering with health issues, or even just aging poorly, give this show a listen! I've lived my whole life with dogs and cats, and had never considered a raw diet for any of them.
Sylvie made it a very accessible, reasonable, and safe idea, so I even tested my kitty who is notoriously picky. To my disbelief, she loved the fresh (prepared, dehydrated, packaged) meal, and seemed to ask for it when it wasn't there.
To learn more about a fresh diet for your pet, connect with Sylvie Savage through her website Oscar & Mollie online at www.oscarandmollie.com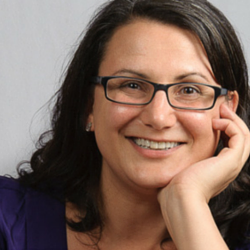 Debbie Horovitch is a best selling author and content contributor for business and news media channels including Forbes, Business Innovators Magazine, CNN,BuzzFeed covering the business activities of Thought Leaders and Social Enterprise Innovators.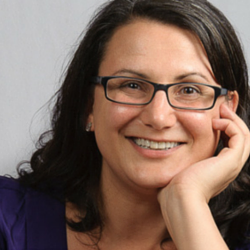 Recent episodes from Debbie Horovitch (see all)