Darren Michael Prince (born February 6, 1970) is a sports and celebrity agent who grew up in Livingston, New Jersey. Prince started a mail order company selling baseball cards at the age of 14 called Baseball Card City and also traveled around the country doing trade shows. At the age of 20, he sold his company for $1.0M and formed Prince of Cards which became an industry leader in private autograph signings for sports and celebrity memorabilia with athletes and celebrities. A-List celebrities like Muhammad Ali, Magic Johnson, Pele, Joe Montana, Smokin' Joe Frazier, Dennis Rodman, Hulk Hogan, Pamela Anderson, Carmen Electra, and Jenny McCarthy all worked with Prince.
In 1995 Prince started a new venture called Prince Marketing Group (PMG) which represented athletes and celebrities for marketing deals consisting of endorsements, licensing, TV, Movie, book deals, autograph signings, and appearances. His first client to sign with the firm was none other than Magic Johnson. Soon after Smokin' Joe Frazier, Hulk Hogan, Pamela Anderson, Chevy Chase, and Dennis Rodman followed.
In 1998 Prince sold his memorabilia company Prince of Cards for an undisclosed amount.
By 2003 with PMG growing at an enormous pace they then added Hulk Hogan, The Late Evel Knievel, Roy Jones Jr, Scottie Pippen, Motley Crue frontman Vince Neil and Ric Flair as clients. Since 2009 PMG has added several Iconic actors from Oscar Nominees Burt Reynolds and Mickey Rourke to recently Charlie Sheen in 2016. PMG also has negotiated the only licensed trading card deals for the now President Donald Trump, Jennifer Lopez, Britney Spears, and Joe Manganiello.
If you ask Prince his biggest and most important accomplishment he would tell you is being a recovering addict having celebrated 10 years sober and is a public recovery advocate and speaker who has appeared on Dr. OZ, CNN w/ Chris Cuomo, Good Day NY, Good Day LA, Extra TV, and many others. He was an invited guest by President Trump's administration to the White House for the Opiate Epidemic Summit on March 1, 2018. Darren has been a board member and has assisted in fundraising for NJ's largest and oldest drug and alcohol rehab center Turning Point in Patterson, NJ. His clients Magic Johnson, Dennis Rodman, Micky Ward, Vince Neil, Chris Herren, and the Late Smokin' Joe Frazier have all attended Turning Points annual Gala, helping to raise hundreds of thousands of dollars to help people in need get treatment and save lives. Prince himself was the honoree for Turning Points Hope and Recovery Gala in October of 2017.
In 2018 Darren Prince released his memoir, Aiming High. Aiming quickly became an International best seller in 4 countries and on October 6, 2018, made it to Amazon #1 new release list. Soon thereafter Darren became a representative for Banyan Rehab Treatment Centers. On October 24, 2018, Darren was 1 of 225 invited guests to the White House for the historic signing by President Trump of the $6B bill to help fight the opiate epidemic. Currently Darren is a highly sought after keynote speaker often speaking to students in high schools about avoiding the pitfalls of addiction and learning to feel comfortable in your own skin and hanging with the right crowd In his presentations Darren talks about his secret hell of a 23 year plus opiate addiction while representing some of the most Iconic figures of our time.
The sports/entertainment industry is a small world and very competitive," says Darren Prince, CEO of Prince Marketing Group. "Prince Marketing Group has prospered over the years by delivering out of the box thinking for clients and building relationships through the practice of good business and effective networking."
Prince Marketing Group is currently a multimillion-dollar business that has negotiated over $200 Million in deals and secures marketing deals, arranges signing/memorabilia appearances, commercial licensing, product endorsement, voice-overs as well as negotiates television and movies deals. Darren is a true entrepreneur as he has been able to continuously reinvent himself and continue to grow his business over the years. He has been featured in outlets such as Your World With Neil Cavuto, The Big Idea with Donny Deutsch, CNN's Anderson Cooper 360, Hannity & Colmes, ESPN, New York Times, Wall Street Journal, New York Post, USA Today, Forbes' Sports Money, On the record with Greta Van Susteren, Howard Stern radio, CNBC The Closing Bell and a variety of others for his marketing expertise.
Links for Darren:
Website: https://officialdarrenprince.com/
Instagram: https://instagram.com/agent_dp
Facebook: https://www.facebook.com/darren.prince.54
Twitter: https://twitter.com/agentd_p
YouTube: https://www.youtube.com/user/princemarketinggroup
Aiming High: https://www.amazon.com/dp/1732500800/
---
More info – http://unpauseyourlife.com
Sponsored by:
The Addictions Academy – The Nation's Leading Accredited Addiction Coaching & Intervention Training: https://theaddictionsacademy.com/
Music courtesy of Crowfly – http://crowflyrocks.com/
Unpause Your Life with Dr. Cali Estes
https://businessinnovatorsradio.com/unpause-your-life/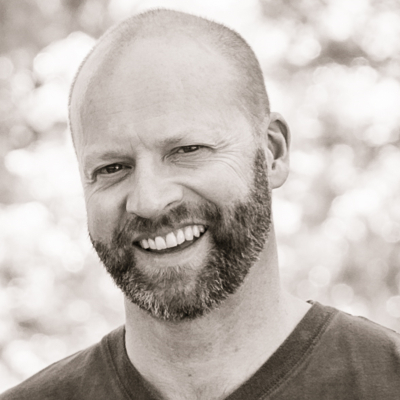 James Hamilton Healy is a Best Selling Author, host of Business Innovators Radio and contributor to Small Business Trendsetters and Business Innovators Magazine covering Influencers, Innovators and Trendsetters in Business, Health, Finance and Personal Development.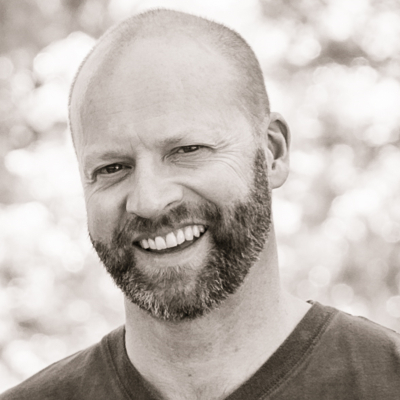 Recent episodes from James Hamilton Healy (see all)