My guest is the celebrated musician, Jam Alker. After touring and playing in a successful rock band, the rockstar lifestyle eventually caught up to him. Once he found heroin, Jam put his guitar down for over a decade. Eventually, after he came to the conclusion that drugs weren't his problem, but only covering the real problem that was lying dormant, he started to make positive strides in the right direction. And his desire to play music came back.
Since then he has released a solo album, Sophrosyne. He is involved in the recovery community and continues to speak about and teach the positive properties of music. This interview with Jam is a great introduction to the subject of music for recovery purposes, as well as the life of a man who is recovering despite the desperation of hitting rock-bottom many years ago. Listen along.
A Musician First
Jam talks about how he was a musician first and foremost before he began to experiment with drugs. Music was a great outlet for expression; it did wonders for him. But as he states during the interview, "it worked until it didn't."
Growing up in his teens and wanting to devote his life to music, Jam had a limited understanding of what being a successful musician meant. Chasing the 'rockstar' persona, he admits that his addiction was always present, it was just manifesting itself in different ways: through his ego, his anger, and so forth.
To hear this segment in Jam's own words, tune in.
Real Estate, Record Label, and Recording Studio
Jam started making a decent amount of money while he was a musician. He was involved in some real estate, a record label, and owned his own recording studio.
In addition to his other pursuits, he was drinking and doing drugs; it was just a part of the lifestyle. It was normal. As he says, the only time quitting is ever possible is when things start to seem unmanageable. While you are touring in a rock band and are still functioning fine, the lifestyle seems sustainable during the day-by-day happenings. And then suddenly it catches up with you. Once the cash came in, his lifestyle of addiction and compulsion only continued. Eventually, though, the party had to stop.
Trying To Fill The Void
He was well on his way to become a millionaire musician. He had performed in fronts of screaming fans. But the hole inside of him was still prominent and just as large as it had always been. He was miserable and turned to the one thing that he found could actually numb that misery: heroin. For more on the events that led to his turning to heroin, listen along.
An Exemplar For The Recovering Community
There is pressure in being labeled as a musician who is in recovery; the community looks to Jam for additional support and guidance. And although there can be pressure, Jam says he loves it because it keeps him focused and holds him to a standard. He is in the position to reach out to a lot of different people who are struggling with addiction and will keep pursuing those aims.
Music is Medicine
Jam is involved with Music is Medicine, which is a non-profit that centers on showing the healing properties of music. Basically, the organization is focused on showing how music can become a part of an addict's recovery. Through benefit concerts with educational information, resources, and peer-to-peer recovery examples throughout, the musical events are a platform that brings everyone together through music. This platform is great because it is a way to deliver information to people that might otherwise have never gotten it. For more information listen along.
Strategic Playlists For Positive Triggers
Jam talks about how during his work with recovering addicts, music is used to frame the mindsets of those who might be triggered to take drugs again. Because music can be so powerful and elicit emotional responses like empathy, understanding, and so forth, the playlists that are made can be strategic tools used to keep recovering addicts on the right path. The moment they start to stray, the music can bring them back. For more, listen along!
Recovery Unplugged
Jam talks about his involvement with the organization and just how important experiential therapy is through the immersion of music. He reminds listeners not to ask "why the addiction?" But instead, to ask, "why the underlying pain?" For more on this powerful interview, tune in. And be sure to check out the links below to learn more about Jam and his efforts.
Key Links And References
Jam's Website – https://www.jamalker.com/
Jam's Instagram – https://www.instagram.com/thejamagram/
Recovery Unplugged – https://www.recoveryunplugged.com/
Music included in this episode:
Song: Junkyard
Artist: Jam Alker
Album: Sophrosyne
Licensed to Unpause Your Life and Dr. Cali Estes by Jam Alker
---
More info – http://unpauseyourlife.com
Sponsored by:
The Addictions Academy – The Nation's Leading Accredited Addiction Coaching & Intervention Training: https://theaddictionsacademy.com/
Music courtesy of Crowfly – http://crowflyrocks.com/
Unpause Your Life with Dr. Cali Estes
https://businessinnovatorsradio.com/unpause-your-life/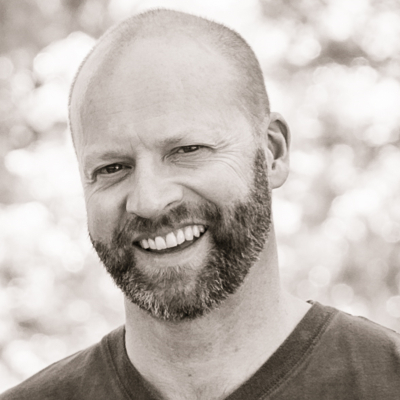 James Hamilton Healy is a Best Selling Author, host of Business Innovators Radio and contributor to Small Business Trendsetters and Business Innovators Magazine covering Influencers, Innovators and Trendsetters in Business, Health, Finance and Personal Development.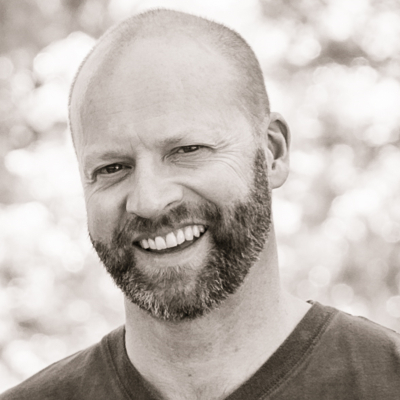 Recent episodes from James Hamilton Healy (see all)