The years that shaped the future
Join us to find out about the early life of NFL success story Erik Coleman, as he begins by sharing his experiences growing up in a household where both his parents were addicts. Erik discusses the struggles of his developmental years, and how the situation forced him to grow up and become a man at a young age, as he protected and shielded his little brother as best he could.
Choosing the right path
We ask Erik how his upbringing influenced his decisions, and what helped him get through some rough times.
After revealing that seeing his parent's struggle with addiction motivated him to take a different path, Erik tells us how the people around him inspired and encouraged him.
We hear the key ways he managed to stay focused and avoid hanging with the wrong crowd and the role that sports played through high school and beyond, helping him to retain focus and not stray down the wrong path.
"I'm thankful for the good people in my life that everything worked out," says Erik.
Find out some of the key people that shaped Erik through high school and inspired him to become a success.
Erik shares, "If you hang around nine people, you're going to be the tenth."
Why football?
Tune in to find out why Erik wound up being a pro-footballer when he played a wide variety of sports throughout high school. It may surprise you to learn that football wasn't even his favorite sport! So how did he end up making a career as an NFL pro athlete? Tune in to find out!
The moment of being drafted
First drafted by the New York Jets in 2004, listen to Erik talk about his college journey towards selection for the NFL.
We hear about how several of his college friends were drafted over the years and how this sparked the realization in him that this career could actually be a reality – find out how Erik stepped it up a notch in pursuit of his dream.
Erik tells us about his hunt for an agent, the struggle of having no money to pay for NFL training, and finally, the endearing story of a dream come true: finding out about being drafted by the New York Jets when he was watching television at his grandmother's house.
Fond football memories
In this football-focused segment, Erik reminisces about his all-time favorite quarterback interception: who was involved and what made it so special.
Moving back in time, we find out what it was like to attend OTA's (Organized Team Activities) and training camps. We hear about the competitive nature of OTAs; how one mishap or wrong move can halt an entire career, and why Erik describes his rookie year as the best year of his career.
Getting cut – the end of an NFL career
Erik talks us through his career over the three different teams he played for in the NFL, including how and why he moved each time. Keep listening in as he opens up about the harsh reality of getting released from his Lions contract early – and what it felt like to go from being a captain and leader within his team to being escorted from the building he had known so well for two years.
Erik tells us he took it hard, going into a depression for six months, and not knowing who he was if he wasn't 'Erik Coleman, football player.'
"Now that the football is gone, what am I?"
Pro-athletes and addiction
With his unique insight, Erik explains why addiction can become a problem for many pro-athletes. He explains just how cutthroat and competitive the NFL can be, and the immense amount of pressure every individual is under to perform at the top of their game or risk losing their job to the next guy in line.
We hear that football has a 100% injury rate by the end of the season, and how drug use for pain is common practice in the locker rooms and before games – find out how this can turn into an addiction problem.
Becoming a sports analyst
Keep listening to discover how some interests and decisions early on in Erik's career helped set him up for his current job as a sports analyst. Does he enjoy it? Find out the answer to this question and what his favorite aspects of the job are.
Best advice for aspiring NFL players
Tune in to hear Erik offer some great advice for anyone wanting to make it as a professional NFL player – which is relatable for all pro-sports.
He discusses everything from choosing your social circle and working hard, to why it's so important to keep a handle on schoolwork, culminating in one of Erik's favorite quotes to live by, you won't want to miss this motivational advice!
What's the most badass thing you've ever done?
Being an NFL player is pretty badass in itself, but listen to what Erik thinks is one of the most badass moments in his career.
Overcoming Addictions
Erik finishes off his interview by telling us about his current work helping people with addiction and recovery. He explains his partnership with Season's Malibu Drug Rehab Center, and how they are working to support pro athletes and others in getting the help they need.
Background
Born in Sacramento, California, Erik Coleman is a former football safety who spent nine years playing for the NFL with the New York Jets, the Atlanta Falcons, and the Detroit Lions.
Having retired from the NFL, he joined SNY as a sports analyst, using his on-field experience, sports knowledge and passion to communicate with fans, young and old.
Erik has also appeared as a sports commentator on a variety of other shows and TV channels, as well as hosting radio shows on the same theme.
An active philanthropist, Erik supports a variety of worthy causes, most recently working with Seasons Drug Rehab Center in Malibu to help and support people struggling with addiction.
Links and how to contact Erik Coleman
Twitter: @erikcoleman
Instagram: ErikColeman
---
More info – http://unpauseyourlife.com
Sponsored by:
The Addictions Academy – The Nation's Leading Accredited Addiction Coaching & Intervention Training: https://theaddictionsacademy.com/
The Functional Psychology Pro – Natural Solutions to Mental Health: http://drteralyn.com/
Music courtesy of Crowfly – http://crowflyrocks.com/
Unpause Your Life with Dr. Cali Estes
https://businessinnovatorsradio.com/unpause-your-life/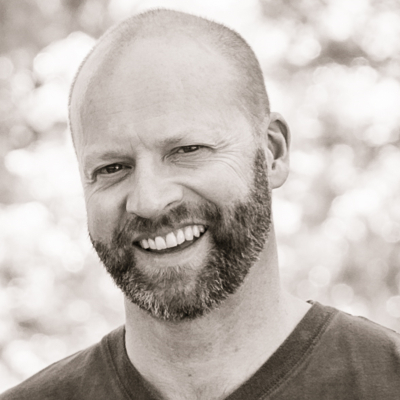 James Hamilton Healy is a Best Selling Author, host of Business Innovators Radio and contributor to Small Business Trendsetters and Business Innovators Magazine covering Influencers, Innovators and Trendsetters in Business, Health, Finance and Personal Development.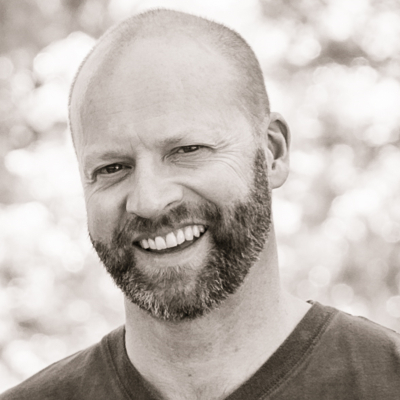 Recent episodes from James Hamilton Healy (see all)