An Intimacy that Includes Mind, Body, Heart, and Spirit
My guests are Tina Schermer Sellers and Kamara McAndrews, and together they are sharing the important work of Gina Odgen who passed away last year. Gina herself was a sexual educator and researcher who explored the intersection of sexuality and spirituality. From it came the 4-D wheel of mind, body, heart, and spirit. In this episode, Tina and Kamara share their expertise in the 4-D wheel and gives many examples of its transformational power.
Tina Schermer, Ph.D. is a marriage and family therapist, the author of Sex, God, and the Conservative Church, as well as an award-winning speaker and the founder of the Northwest Institute on Intimacy.
Kamara McAndrews LMFT, CST is a certified sex therapist, the director of programming at the 4-D Network, an expert in teaching and spearheading wheel programs, and studied personally with Dr. Ogden herself.
Gina Odgen's Life and Mission
As she is described during the episode, Gina was an amazing researcher in sexuality and devoted her life to her work. Her work began with studying women who were easily orgasmic, and it evolved into the connection between spirituality and sexuality. She also studied Native American spiritualism, which was the precursor for her developing the 4-D Network for Mind, Body, Heart, & Spirit.
She was also one of the first researchers to ask these personalized sexual questions to such a large number of people. Her methodology was very narrative driven, and she noticed that the responses people were giving in their surveys all touched upon the 4 crucial aspects of the wheel model she pioneered.
The 4-D Wheel
To understand the 4-D wheel, we are told to imagine a square clock on the ground that has 4 separate quadrants: one for the mind, body, heart, and spirit.
Both Tina and Kamara share just how versatile the wheel is, as well. It can be used for just about anything in your life. For instance, if you are stuck in any position, you can take objects that have certain representations and place them in quadrants. This works very well with couples' therapy as well.
And for those who have anxiety, it can function as a very powerful tool for handling it. This means you take an object that represents anxiety and move into the emotional quadrant or the mental quadrant. And then you take an object that represents the opposite of anxiety, like calm, and put it wherever you feel you need it most.
This type of exercise is great for thinking about things from a creative perspective and for externalizing specific areas. Much more is said within the episode; don't miss it!
Sexually Specific Examples of the 4-D Wheel
Tina said she's had couples come in who were really stuck in their relationship. In one of these couples, there was trauma in the man's life that had surfaced. They had seen 5 different therapists for addiction recovery, group work, and various individual counseling, and then they came to Tina.
She did wheel work with this couple who had struggled for so long. They brought symbols with them about what it meant for each of them to move closer into intimacy with each other. And it was through the wheel work and the externalization and explanation of his struggles that led to an impactful realization between them. The female partner was able to see his trauma externalized, and it was eye-opening.
Really awesome example and she says much more within the episode!
Group Versus Individual Wheel Work
There are a lot of differences between group and individual wheel work. One of these differences is that we all often feel isolated in our suffering. Even if we go to therapy, it can still be a very alienating experience sometimes. Group work, on the other hand, actually focuses on using triggers to get at the root of traumas and bring it out or externalize it. In the midst of a group, this can not only be effective but also powerful as well.
This can apply to sexual issues of premature ejaculation, erectile dysfunction, desire discrepancies between couples, shame from an overactive libido, and myriad other things.
Suggestions for Those Who Want to Try
Kamara suggests going to Gina Odgen's website and looking through the many valuable resources and books there. Also, Tina has a book called Sex, God, and the Conservative Church, which is amazing as well.
In addition to all the books that Gina has written, Kamara suggests that you could also just write down cards that say mind, body, heart, and spirit on them and actually apply the same techniques for externalizing feelings and thoughts through objects. It's an extremely versatile practice with a lot of flexibility.
There are more suggestions within!
Other Practitioners of the 4-D Wheel Network
Tina and Kamara share that they are teaching people how to become certified 4-D practitioners. On the 4-D website, there is an events page that includes other people who lead retreats and various outreaches for these types of teachings.
Be sure to check out all of the resources and get in touch with them if you are interested in this fascinating offshoot of the field.
Key Links:
Tina's Website: http://www.tinaschermersellers.com/
Institute on Intimacy Website: https://nwioi.com/
The 4-D Network Site: https://4-dnetwork.com/
Thank God For Sex: http://www.thankgodforsex.org/
She Is Called: https://www.sheiscalled.com/
Affiliate links: 
Tina's book – Sex, God, and the Conservative Church: https://amzn.to/2EZEjeG
From Diapers to Dating: https://amzn.to/2WqKmno
More info:
Book and New Course – https://sexwithoutstress.com
Web – https://www.bettersexpodcast.com/
Sex Health Quiz – http://sexhealthquiz.com/
If you're enjoying the podcast and want to be a part of making sure it continues in the future, consider being a patron. With a small monthly pledge, you can support the costs of putting this show together. For as little as $2 per month, you can get advance access to each episode. For just a bit more, you will receive an advance copy of a chapter of my new book. And for $10 per month, you get all that plus an invitation to an online Q&A chat with me once a quarter. Learn more at https://www.patreon.com/bettersexpodcast
Better Sex with Jessa Zimmerman
https://businessinnovatorsradio.com/better-sex/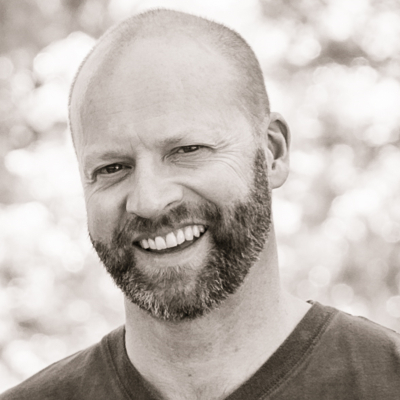 James Hamilton Healy is a Best Selling Author, host of Business Innovators Radio and contributor to Small Business Trendsetters and Business Innovators Magazine covering Influencers, Innovators and Trendsetters in Business, Health, Finance and Personal Development.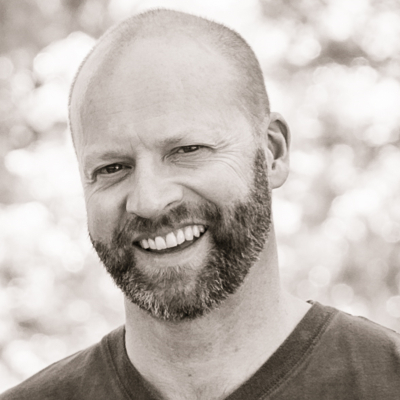 Recent episodes from James Hamilton Healy (see all)