An intimate conversation with a legal sex worker
My guest, Alice Little, works at the Moonlight Bunny Ranch in Nevada, which is a legal brothel and where she has worked for the last three years. And as she states during the interview, before she became a courtesan at the Bunny Ranch, she was a sex educator. In fact, she is still very much involved in combining sex and education together through her work, mainly because of how lacking sex education in her public schooling curriculum was for her.
And when asked if transitioning from sex education to work was a difficult process, she stated that they were much more connected than she had originally expected. In fact, a lot of her guests are asking questions about how to gain sexual expertise and are looking for demonstrations that they can learn from for better sex. She estimates about 50-60% of her guests are in it for the education alone! For more on the interesting perspective of Alice Little and her expertise, listen along and enjoy!
Our Phobia of Sex
Alice states that the reason so many brothels are stigmatized is a result of our collective fear of sex and its many expressions. We have a phobia for pleasure and for being outspoken towards that pleasure. And as a result of this, there is a void in most conversations because people are afraid to express their sexuality.
Couples Therapy from Alice
Alice says that the most common reason for a couple visiting a legal sex worker is not to bring spice to the bedroom in the traditional sense! In fact, it's often to learn new positions and to "spread the pleasure around to both partners" as Alice puts it, through the incorporation of sex pillows and other similar things.
And really, the biggest reason for a couple to visit a legal brothel is to learn the communication skills needed to further and deepen their bedroom connection. What this means is that often couples have a hard time communicating what exactly they desire in the bedroom and can't muster the courage to express it. A visit to a legal brothel often provides the necessary context, push, you name it, for that communication to take place. For much more on this, tune in!
Possibility for Long-term Connection
Alice states that there are many different dynamics that she experiences with her work. Sometimes she plays the role of a girlfriend, where she meets the sexual and connection needs of her guests. Other times visits are divided up into various stages of sexual development, where the guest satisfies a need, goes in as a couple to work on his and her pleasure and even dating skills between the said couple. Really, there are a wide array of reasons for visiting.
The Hardest Part About the Work
Alice states that the biggest challenge she has encountered through her work has been with social media and its one-dimensional nature. Her clients, in fact, are always very respectful, so she really doesn't have any complaints about the difficulty of her job. But a positive experience with social media is by far the hardest facet though because of how limiting it can be, according to Alice.
The Difference Between Legal Sex Work in Nevada and Every Other State
In her opinion, Alice thinks that those in her profession have so much to offer as service people. With that in mind, it is regrettable that only Nevada offers sexual services in a legal capacity. And in regard to those who come to participate in legal sex from a brothel in Nevada, the intention is usually to seek education versus the rest of the country where that may or not be the case given the illegality of the act and the often shadowy stigma that pervades the profession. For Alice's take on this subject, listen along!
Sex Worker Stereotypes and Stigmas
Alice makes it a point to be forthright about her profession. Honestly, it is inspiring to hear how strong her conviction is on the possibilities that sex work has. That despite the stigmas and stereotypes (Alice has a story about a doctor who stereotyped her when her appendix burst) the work can be very important for those returning from war with PTSD who need to transition before getting into a serious relationship to other reasons mentioned. The whole profession gets a fresh perspective through Alice's voice.
Alice is Constantly Learning!
Alice has a thirst for learning. As she lists in the episode, she approaches her profession and just the world at large through a wide lens of books, documentaries, online sources, and focal points. Because of this eclectic approach towards learning and the constant pursuit of knowledge, she has really learned how to cultivate a lot of skills throughout her development as a person in general. Really a fascinating interview from a fascinating person. She also loves horses! Please do tune in and follow her links below to check out more about Alice.
Key Links for Alice:
Email: alicelittle@bunnyranch.com
The Nevada Brothel Association: http://nevadabrothelassociation.com/
Website – http://www.thealicelittle.com/
Youtube – https://www.youtube.com/channel/UCMl6gE-PPKdjIWgJaNlvK3w
Twitter – https://twitter.com/thealicelittle
Instagram – https://www.instagram.com/thealicelittleofficial/
Bunny Ranch Blogs – https://www.bunnyranch.com/blog/author/alice-little/
My Bunny Ranch Profile – https://www.bunnyranch.com/alice-little/
---
More info:
Book and New Course – https://sexwithoutstress.com
Web – https://www.bettersexpodcast.com/
Sex Health Quiz – http://sexhealthquiz.com/
If you're enjoying the podcast and want to be a part of making sure it continues in the future, consider being a patron. With a small monthly pledge, you can support the costs of putting this show together. For as little as $2 per month, you can get advance access to each episode. For just a bit more, you will receive an advance copy of a chapter of my new book. And for $10 per month, you get all that plus an invitation to an online Q&A chat with me once a quarter. Learn more at https://www.patreon.com/bettersexpodcast
Better Sex with Jessa Zimmerman
https://businessinnovatorsradio.com/better-sex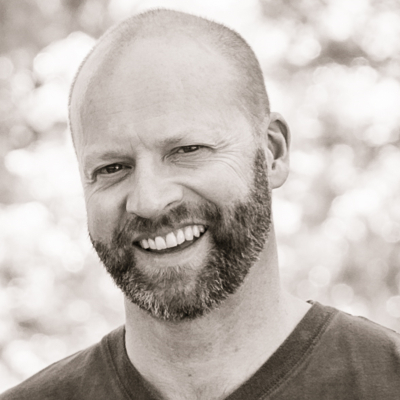 James Hamilton Healy is a Best Selling Author, host of Business Innovators Radio and contributor to Small Business Trendsetters and Business Innovators Magazine covering Influencers, Innovators and Trendsetters in Business, Health, Finance and Personal Development.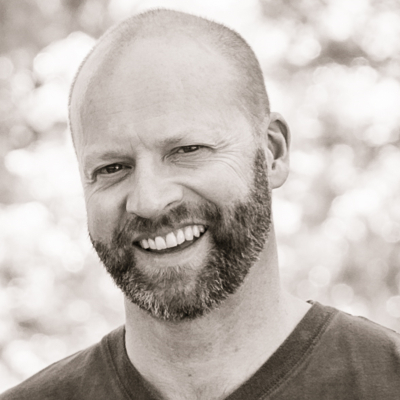 Recent episodes from James Hamilton Healy (see all)