As my guest Ellen Dechesne relates during this episode, sex in your later years, what is defined as the 'third stage' of your life, is a very important and relevant topic to consider.
A self-proclaimed late bloomer for hitting sexual milestones and other life events, sex has nonetheless been a very central part of Ellen's life since her birth around the advent of the sexual revolution in the U.S. And very recently, Ellen was a baby boomer who was dating in her 60's to go on and eventually find the guy of her dreams.
And so, through listening to this all-important perspective on the sexual needs of older people, Ellen will teach you of the attention and awareness that needs to be given to this facet of life. And in fact, she offers a very encouraging testament to the longevity of sexual experience we can continue to have well within the later years of our lives.
A Different Emphasis in the Early Years
As Ellen states near the beginning of the interview, she didn't necessarily reach or experience her sexual potential until she was in her later years. At first, she wanted to emphasize relationships and raising a family far more than being aspirational about sex. And despite acknowledging that she had plenty of opportunities to take more risks with sex and strive for something much more fulfilling, she didn't actively seek it until later.
Younger Men
In her 30's, Ellen talks about how she discovered the distinct joys of being sexually active with younger men, which she attributes to their enthusiasm to be with an older woman who knows what she wants. And Ellen wants to remind women who approach their 50's and who are still single, to consider dating a younger man (even quite a bit younger). The older woman/younger man dynamic is fully supported by Ellen!
Marriages, Children, and her Transformation
She was married for the first time at the age of 39 and then again a couple of years later that led to her becoming the diplomatic wife of an economist. Her son was born when she was 41, and her daughter at 46. And it was after a sexless marriage that Ellen decided it wasn't working and the marriage ended.
Once she hit her mid-50's though, part of Ellen's transformation was spurred by her attendance at an erotica and film festival. And it was through these events and the people she met there that really opened her eyes to how one can still be sexually active despite being in your third-stage of life. She goes into much more detail within the episode. Check it out!
Sex as a Self-Rescue Operation
While all her peers were settling down and had already started raising children, Ellen found herself single and without children. She started pursuing erotic relationships as a form of self-rescue, as she puts it. That way she could stay fresh and invigorated and wouldn't find herself resigned like some of the other middle-aged women she had encountered. And, this kept her from becoming depressed about how her previous focuses on motherhood and marriage had eluded her. And as experts have echoed, keeping sexual activity consistent makes it easier to keep pursuing erotic activities all your life. Ellen says she has reaped the rewards of that fact.
Ellen Didn't Call it Quits
One of the most important concepts that Ellen echoes in this episode is that older women have to be resilient. If you find yourself single at an older age, don't just give up. It may be tempting, but there is so much more sex to be had, as her actions have shown.
Instead of quitting when she found herself single at 59, she went to the gym, invested money in a program that made sure she was as sexually vibrant as she could be, and found the man of her dreams shortly after. And she also provides some of the physical therapies and details on her diet and hormone replacement treatment that has helped her maintain her libido and vibrant sex life. Much more within the episode!
How to Deal with Third Stage Sex Challenges When They Come Up
Ellen recounts how her husband dealt with low testosterone and the challenges he experienced with his libido and the new approach they took to keeping active, dancing, and restructuring the dynamic to welcome the incidence as just a new stage in the relationship. She admitted that it was difficult to deal with wanting sex more than her younger husband, but challenges can always be overcome. And plus, Ellen just doesn't accept that we must accept that sex just kind of dies and grays out within us. We get out what we expect of it, so active participation in the process is required. Really powerful stuff here!
Sexually Active Until the End
What a beautiful thought it is to be sexually active until the end. And indeed, what is stopping us from achieving this goal or entertaining the idea? Ellen states that older women should be seen more like an authority on the subject and that as a voice they are here to stay! Check out this very inspiring and encouraging talk.
Key Links for Ellen: 
Ellen's Email if you want to get in touch with her: olderbabe@shaw.ca
---
More info:
Book and New Course – https://sexwithoutstress.com
Web – https://www.bettersexpodcast.com/
Sex Health Quiz – http://sexhealthquiz.com/
If you're enjoying the podcast and want to be a part of making sure it continues in the future, consider being a patron. With a small monthly pledge, you can support the costs of putting this show together. For as little as $2 per month, you can get advance access to each episode. For just a bit more, you will receive an advance copy of a chapter of my new book. And for $10 per month, you get all that plus an invitation to an online Q&A chat with me once a quarter. Learn more at https://www.patreon.com/bettersexpodcast
Better Sex with Jessa Zimmerman
https://businessinnovatorsradio.com/better-sex/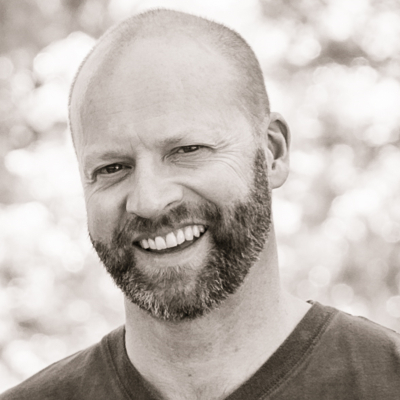 James Hamilton Healy is a Best Selling Author, host of Business Innovators Radio and contributor to Small Business Trendsetters and Business Innovators Magazine covering Influencers, Innovators and Trendsetters in Business, Health, Finance and Personal Development.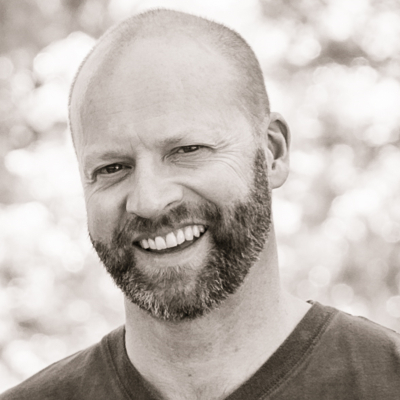 Recent episodes from James Hamilton Healy (see all)