My guest for this episode is Carolina Vee. She has an extremely important story to tell and we are so privileged to have her on the show.
As a victim of sexual abuse, it took a long time for Carolina to untangle the knotted aspects of her life. She sought healing, self-forgiveness, absolution from self-directed blame, happiness, meaning, purpose, and eventually, through her inner strength, managed to come out of the other side of her difficult life very much still intact (and flourishing!).
Now, she has found a healthy, functioning, beautiful relationship. Her journey has been full of tribulations and hardships, but through resolve and time, she has transformed into a version of herself that she can love. Always struggling to find love in herself, she has now found it.
And that's the most important aspect of her story; that through all of it, she now understands that it was never her fault. There was never any reason to blame or hate herself. With knowledge and understanding comes liberation and a separation of the self from past events.
But instead of burying her past or completely severing any connective ties, she has chosen instead to share her story across multiple platforms. She talks about her personal story on her podcast, 'The Way I C It', and she regularly talks to others, in order to help. Listen along and get inspired by the strength and emotional resiliency of Carolina Vee.
The Beginning
Carolina starts off her story in a devastating fashion: her sexual abuse started with her grandfather. This all happened between the ages of 8-14. And it wasn't until a few years into the abuse that her mother found out. Carolina, being just a little girl, didn't know how to articulate the trauma. Her mother took her own father to court (Carolina's grandfather) for the abuse. But the abuse would continue.
Moved Out at Sixteen
After taking her Grandpa to court, she was abused by three other family members. And at this point, one of the most tragic parts of her story is told: because she hadn't known her grandfather was convicted of the abuse, and because no one had told her, she took the lack of legal reinforcement as a sign that nothing had happened. And this, in turn, meant that she stopped trying to report the three other instances she was abused by family members. In her mind, she didn't see the point. By the time she had turned 16, she had moved out. Really, really powerful stuff. Listen along to hear it told in Carolina's own words.
Survival Through Disconnection
At first, Carolina survived by disconnecting from her trauma. She then realized that we all can't choose the cards we are dealt; but, we can choose how to play those cards. Yes, there were many aspects of her life that she wasn't ready to deal with, and which she disconnected from unconsciously, but for the most part, she worked hard full time and school and work. She stayed out of trouble and escaped through the grind of hard work. Eventually, though, she ran into more obstacles.
Locked In
After suffering more non-consensual sex, this time at the hand of her high school boyfriend, she realized she needed to escape that situation. She was working way too hard and not getting any sort of support. Her boyfriend eventually ended up locking her in her apartment. When she had a brief opportunity to make a run for it, she did. Hear her tell the story, by tuning in.
Turning Point!
By the age of 23, she had reached a turning point. After having burnt herself out from partying and the constant need for companionship, she settled down for a year. She didn't date anyone and basically kept to herself. All of the professed promiscuity and partying was necessary: she got it all out of her system and eventually needed to distance herself from that. And it was during this time that she arrived at a turning point in her development as a person. She had talked to therapists and opened herself up to change and it happened!
Fairy Dust and Unicorns
The next pivot point for Carolina was one of a sexual nature. She had struggled all of her life with conjoining both feelings of affection and sexual desire and it wasn't until she met her unicorn of a boyfriend that everything congealed. She is the happiest she has ever been! For more context on the fairy dust and unicorn aspects of Carolina's life, listen along and all will be explained.
Links for Carolina:
Instagram – https://www.instagram.com/misslinavee/
Podcast – https://www.stitcher.com/podcast/the-way-i-c-it
Website – https://www.11-11illuminations.com/
---
More info:
Book and New Course – https://sexwithoutstress.com
Web – https://www.bettersexpodcast.com/
Sex Health Quiz – http://sexhealthquiz.com/
If you're enjoying the podcast and want to be a part of making sure it continues in the future, consider being a patron. With a small monthly pledge, you can support the costs of putting this show together. For as little as $2 per month, you can get advance access to each episode. For just a bit more, you will receive an advance copy of a chapter of my new book. And for $10 per month, you get all that plus an invitation to an online Q&A chat with me once a quarter. Learn more at https://www.patreon.com/bettersexpodcast
Better Sex with Jessa Zimmerman
https://businessinnovatorsradio.com/better-sex/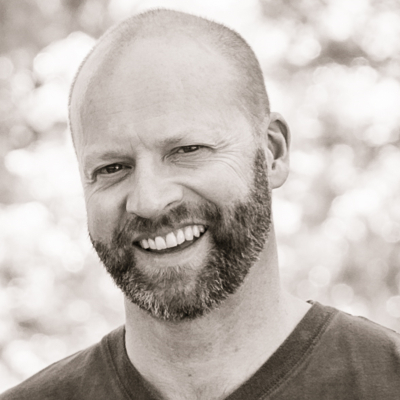 James Hamilton Healy is a Best Selling Author, host of Business Innovators Radio and contributor to Small Business Trendsetters and Business Innovators Magazine covering Influencers, Innovators and Trendsetters in Business, Health, Finance and Personal Development.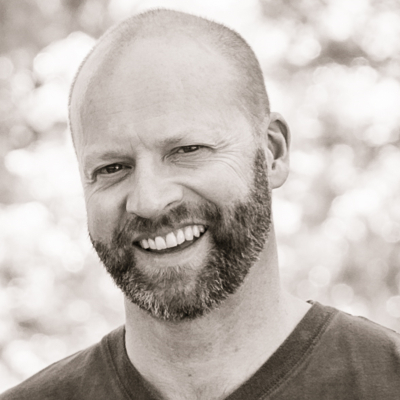 Recent episodes from James Hamilton Healy (see all)