The Genesis of Five Core Conversations for Couples
Julie explains that she met David as an 18-year-old at the University of Maryland, which led to a 33-year marriage. She and David celebrate the fact that their differing work (David is a divorce lawyer, while Julie works as a couple's therapist) affords them very different perspectives on dating and relationships. They tell us that their experience of marriage in their personal and professional conversations encouraged them to share their insight in a book they named Five Core Conversations for Couples.
Julie Bulitt is a licensed clinical social worker with a focus on family, couples and individual therapy, ADHD, and executive functioning coaching. She's been a Clinical Supervisor and Early Childhood Mental Health Consultant for the Montgomery County (Maryland) Mental Health Association, and an Adoption Therapist for the Center for Support and Education in suburban Washington, D.C. Currently, she is the in-house therapist for The Discovery Channel in Silver Spring, Maryland.
David Bulitt is a partner at Joseph, Greenwald & Laake, PA in Washington, D.C. He's consistently chosen as a top divorce lawyer, was named one of the "Best Lawyers in America" and a "Super Lawyer" in the Washington, D.C. Metro. Due to his personal experiences, David has a strong interest in families with special needs children. He's written two novels and multiple articles for legal publications.
The Five Cores
David informs us that their book divides the conversations couples need to have in order to build successful relationships into five cores or 'buckets'. He describes getting to know the other person as the first bucket. The second, third, and fourth are money, kids, and sex, which he says often bring conflict into relationships. Finally, he describes the last bucket as figuring out how to keep the relationship full and growing.
'Listen to Julie so that You Don't Need David.'
Julie explains the reason couples seek therapy differs wildly. She says that some people would never go to couple's therapy, while others go as a last resort to try to avoid divorce, and others seek out couple's therapy to proactively improve their relationships. She says that people who would never seek out counseling or who try and can't get it to work for them often wind up in her husband's office.
In his work, David found four broad reasons that couples get divorced: money, sex, kids, and 'general malaise not otherwise specified'. He suspects that less than half of the couples who get divorced have tried to improve their relationship with therapy. Despite this, he tells us he encourages couples with history, kids, and other ties between them to try therapy before going through with a divorce.
He also discusses that some couples who have been married for twenty or thirty years have had kids dominate their lives for decades. He describes them spending years rushing around and getting the kids to the places they need to be, without ever taking the time to 'water the garden' of their relationship. He explains that many people in this situation look at the other person, and fail to find anything they have in common after their kids leave home. He and Julie emphasize that relationships have to be maintained consistently in order to survive.
Building and Filling Your Relationship
Julie explains that new partners need to evaluate whether they're suited for each other. She encourages couples to evaluate whether they have the same values, whether they both want kids, whether they think one or both partners working is ideal, and the like. She also tells us that maintaining that initial connection and those conversations with date nights and time spent together is essential.
David interrupts to clarify that their book differs from self-help titles in its personal and detailed nature. For example, he lists chapters about Costco, dirty garages, and roofs that need to be replaced. Julie expounds upon this by informing us that each chapter contains questions that couples can answer together to kick-start conversations.
David illustrates that this section of the book makes you think about the need to make time for each other every day and consider how you argue with each other. The book also discusses the silent treatment.
Core Two: Money
David describes a few different ways money comes up in his practice. One is that some partners were lied to or deceived about the amount of money or assets they have or owe. Another money-related problem that causes anger and resentment is when couples differ about how they believe money should be earned, saved, or spent.
He discusses one couple who were living a nice life with cars, a big house, gym memberships, and the like. He says that everything seemed great for a while until one morning the wife was woken by the sound of scraping metal as her car was being repossessed—he tells us that that's the first time she learned of their financial situation.
Julie shares that she and David have made some bad financial decisions in their relationship, but they talked about their issues and faced them directly. She says that their marriage was ultimately strengthened by working together, looking at their situation, and making the tough decisions needed to improve their finances.
Money-related Kickstarter Questions
David shares multiple questions that couples are encouraged to discuss with each other: Is it my money or your money? Do we have separate accounts? Do we pay for separate bills, and is that something we're both comfortable with? Have your spending habits caused any problems between you? Is it okay to continue saving this much when one of you feels like their work isn't being rewarded?
Core Three: Children
Julie opens up about their experience with secondary infertility. She says they had their first child easily, but couldn't conceive when they tried for a second child. She describes struggling with that and their decision to adopt two children, only for Julie to conceive again nine years later.
She also tells us that parenting put a lot of strain on their relationship by changing the way they interacted as a unit. She shares that they also struggled with one of their children having severe mental health issues and discusses the strain that put on their union.
David admits that many anecdotes and sections in the parenting section come from their own experience, and may not specifically apply to many of their readers, but he explains that learning from the points of conflict they've experienced and encountered can serve as a model to help couples consider how events that happen to a child can impact other children and the relationship between parents.
He also shares a story about his daughter embracing the Christian faith despite their family being Jewish, and describes the degree to which religious differences can pull families apart. He characterizes himself as being shocked by the revelation, while Julie helped them actually look at the situation and find ways to work together to create a happy, coherent family.
David explains further points of conflict he's seen with his clients, like having different philosophies surrounding setting rules, boundary issues, what their kids should or shouldn't be exposed to in the media, what health treatments are or aren't appropriate, and how involved parents should be in their children's lives.
Julie points out that parenting is always stressful, and there's no manual to make it easy or ensure great results. She says it's possible to try everything, do everything right, and still have insurmountable problems.
Core Four: Sex
David tells us that sex can create conflict when people desire sex at different frequencies, when sex is too short or unsatisfying, when pornography negatively impacts a relationship, when one partner wants more excitement or experiments in the bedroom, when couples fail to feel a connection during sex, or when one couple only has sex from a sense of obligation.
He says that infidelity does show up in his office, but he and Julie suggest that it's often symptomatic of a relationship that's gone bad, rather than the actual problem that causes divorce.
Julie tells us that there are some people who can happily have a sexless marriage, but she states that for most couples, long periods without sexual activity creates negativity and tension.
On the other hand, Julie discusses the fact that when sexual issues are resolved and couples have a mutually satisfying sex life, the positive energy from that can ripple out and help the rest of the relationship. She says that compromise is inevitable, but ultimately both couples should be satisfied and strengthened by their sex life, whether it's because of the physical release or the emotional component of sex. She also mentions that one partner doing little things to seduce and entice the other can spice up life for a couple.
Resources for Julie and David Bulitt:
https://www.facebook.com/DBtheAuthor/
https://www.instagram.com/davidbulitt.author/
More info:
Link to the free guide – Talking About Sex: http://bettersexpodcast.com/talk
Join my email list here: http://bettersexpodcast.com/list
Book and New Course – https://sexwithoutstress.com
Web – https://www.bettersexpodcast.com/
Sex Health Quiz – http://sexhealthquiz.com/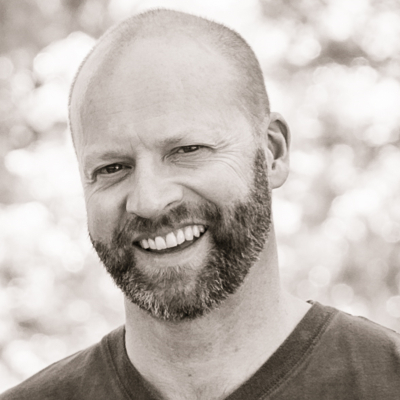 James Hamilton Healy is a Best Selling Author, host of Business Innovators Radio and contributor to Small Business Trendsetters and Business Innovators Magazine covering Influencers, Innovators and Trendsetters in Business, Health, Finance and Personal Development.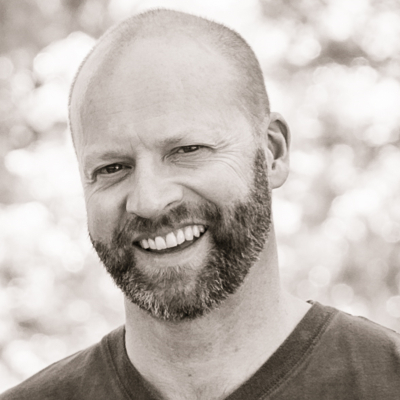 Recent episodes from James Hamilton Healy (see all)