Jessica Drake is an adult film performer, writer, and director. She's also a sexual health advocate and sex educator. Her onscreen work earned her numerous awards, including three AVN Best Actress Awards. Jessica is a graduate of San Francisco Sex Information (SFSI) and a member of the American Association of Sexuality Educators, Counselors and Therapists (AASECT). To encourage sexual health and wellness, Ms. Drake conceived and produced the award-winning "Guide to Wicked Sex" videos exploring and demonstrating different aspects of human sexuality with knowledge, experience, and good humor. Her advocacy for improved sexual education, broader awareness of sexual health, and her positive portrayal of the adult industry has led to multiple international speaking engagements and being featured in Cosmopolitan, The Daily Beast, CNBC, Playboy, Forbes, the Huffington Post, and more. She is a powerful advocate for sexual health and sexual education, improving the wellbeing and lives of her audiences. 
From Performing to Educating
While Jessica was paying her way through school as an exotic dancer, she recalls meeting a group of people who worked in pornography and invited her to get involved. She says she initially took them up on their offer by doing softcore, solo magazine shoots and working as an extra in edgier, sexier shows on HBO, Cinemax, and Showtime. When her friends offered to show her a porn shoot and let her help out behind the scenes, Jessica was shocked by how much the reality of shooting pornography varied from her preconceptions. At this shoot, she "fell in love" with the controlled and safe eroticism, self-expression, and creativity afforded by filming pornography. She discusses performing in porn films soon thereafter, and signing a contract with Wicked a full decade after filming her first movie. 
Jessica describes the beginning of her work for Wicked as an actress dedicated to her craft, whether she was delivering scripted lines or performing intimate scenes. She explains that her interest in educating the public started when people would approach her with questions about sex during her promotional appearances at adult stores. From their questions, Jessica deduced a real need for education about fundamental elements of human sexuality, so she created her video series, "Jessica Drake's Guide to Wicked Sex," to augment her educational talks and workshops, and meet that need for sexual education. 
Ethics in the Sex Industry
Jessica shares her perspective on mainstream media, labeling it as condescending towards the porn industry, often using buzzwords like 'trafficking' and 'coercion' to sensationalize their stories. Despite these stories, she asserts that she's never seen or heard of anyone being coerced or pressured into doing porn; pointing out that trafficking is not welcomed in the industry at all. She lists the legal documents, contracts, codes of conduct, and proofs of identity that people must complete in order to film for any studio and explains that many groups, from anti-porn feminists to religious fundamentalists have reasons to oppose the porn industry, but is aware their opposition largely stems from misinformation. While she admits that some abuse has happened in the past, she argues that modern performers are more vocal about this although coercive and unethical practices are very rare in the industry and are rooted in hearsay. 
Civil Rights of Sex Workers
The rights sex workers should be afforded are basic human rights, according to Jessica. Currently, she explains that lawmakers pass legislation that can endanger the lives and livelihoods of sex workers under the guise of preventing trafficking. She recounts a story in which she was asked to sign a petition to "help poor women in porn" who were being abused. She explains that the porn industry is so marginalized and stigmatized that starting these campaigns is common and often leads to legislation that infringes upon the civil rights of sex workers. 
Porn as Sexual Education
Jessica reminds us that the porn industry isn't responsible for providing sexual education, but she admits that many parents' reticence to discuss sexuality with their children, and legal restrictions leading to practices such as abstinence-only sex ed, has created a knowledge gap that porn is inadvertently filling. In watching porn, many viewers erroneously expect to be able to emulate what they see and receive the same results shown in porn movies. To combat this misinformation, Jessica explains that she pursued educational credentials to create her series of guides. Her videos have her narration throughout, interviews with the performers, and two or three hardcore demonstrative scenes to highlight the practical applications of the information conveyed. With this she has started building credibility as an educator, with increasing appearances at prestigious educational venues. Due to these appearances, she says that she's worked to fight the stigma against sex and sex education. 
Porn movies, Jessica discusses, usually present a streamlined, polished, finished product. She describes her educational videos as differing by showing the nonlinear and more technical aspects of having sex, like applying lube, putting on condoms, and locating specific places on human bodies. She explains that she's also educated people about communication during sex, massage, body worship, and navigating sex with plus sized partners. 
Creating Senior Sex
Jessica describes meeting and bonding with Joan Price at a conference. Several years later, Jessica invited Joan Price to collaborate with her on Senior Sex, a video that helps senior citizens navigate talking about sex, approach kink, and even find new partners. She discussed her difficulties casting senior sex; she wanted to cast people of color in the film to help the content be relatable to more audiences, but was unable to book any by filming time. Jessica is particularly effusive about senior sex, due to society training people to be repulsed by the idea of wrinkles, old age, and sexuality in old age. She reminds us that we're all 'seniors in training' to help us overcome our cultural prejudices. 
Resources for Jessica Drake: 
https://www.guidetowickedsex.com 
https://twitter.com/thejessicadrake 
https://www.instagram.com/jessicadrake/ 
More info:
Link to the free guide – Talking About Sex: http://bettersexpodcast.com/talk
Join my email list here: http://bettersexpodcast.com/list
Book and New Course – https://sexwithoutstress.com
Web – https://www.bettersexpodcast.com/
Sex Health Quiz – http://sexhealthquiz.com/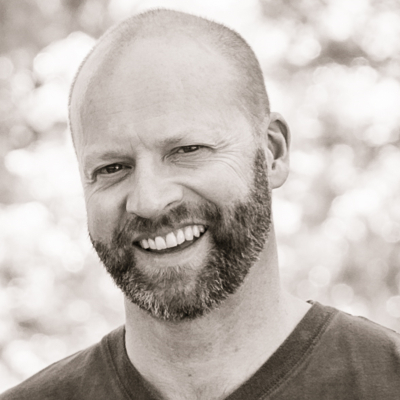 James Hamilton Healy is a Best Selling Author, host of Business Innovators Radio and contributor to Small Business Trendsetters and Business Innovators Magazine covering Influencers, Innovators and Trendsetters in Business, Health, Finance and Personal Development.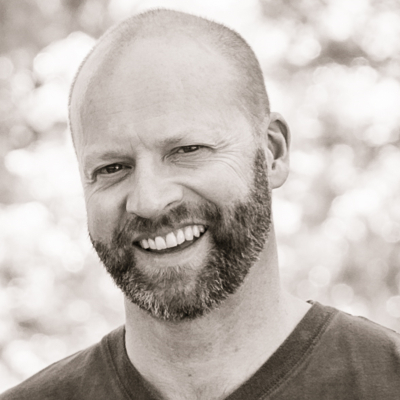 Recent episodes from James Hamilton Healy (see all)