Mario & Cherie Grassa are a husband a wife team operating Hairspray N Gloss, a hair salon and makeup studio in the Riverside neighborhood of Toronto, Ontario, Canada.
Unlike so many other big salons, where you can expect to be rushed through your consultation and services, whether with a senior or junior stylist, both Mario and Cherie have been crafting their skills through years of hands-on experience and top-rated training, and welcome each client to relax as they work their magic.
Mario was first trained as a barber when he was just a child himself, by his father who was a professional barber. Through his 17 years as a Hairstylist, Mario has worked in the salon and on-set, for weddings, fashion shows, and photoshoots. He also works for First Lady as a Hair Extension Specialist, travelling across Canada for hairdressing trade show conventions. His passion is for transforming client's hair to suit the shape of their face, and working on set for photoshoots and fashion editorials.
Cherie says "I love to transform faces through the art of applying makeup. Makeup is the secret weapon that gives every woman more confidence when they face the world. Who would think that applying lipgloss or a touch of blush can instantly change someone's mood? It can fix anything, even if it's just for a moment."
In this first Business Innovators Magazine interview we introduce you to Mario and Cherie, and their passion for their clients and their business participants, who they call "family". To find them locally, visit them at http://hairsprayngloss.com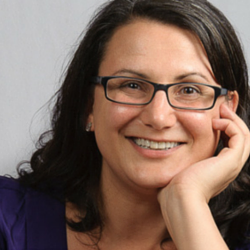 Debbie Horovitch is a best selling author and content contributor for business and news media channels including Forbes, Business Innovators Magazine, CNN,BuzzFeed covering the business activities of Thought Leaders and Social Enterprise Innovators.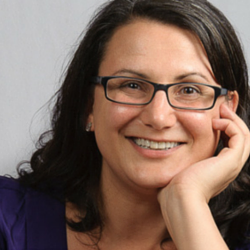 Recent episodes from Debbie Horovitch (see all)