Our guest today is Kevin Parker. He is the founder of True Warrior Success and specializes in helping young men overcome their struggles with addiction. He strives to empower his clients and instill in them new passion and purpose to combat addiction and complacency.
Kevin himself struggled with addiction and learned many valuable lessons from his experiences. He uses that wisdom to provide accountability and encouragement for those who want to stay fully recovered from their addictions. And in this episode, he provides invaluable tips, information, and interesting anecdotes to spread his overwhelmingly positive message.
How Kevin is Helping Clients Through True Warrior Success
Kevin says that at True Warrior, they work specifically with people who are struggling with addiction. He says that he personally focuses on struggling young men and focuses on unlocking their fullest potential.
Kevin says that the work is incredibly fulfilling and that he gets so much from helping his clients.
Misconceptions About Recovery Coaching
There are a lot of misconceptions in his field. He says that some common ones are that they assume he is a sort of counselor, therapist, or sponsor from A.A. or N.A., which is not true. Coaching is different and is an action-based process according to Kevin. It's a present moment methodology. This is apart from therapy and counseling, which dwells more on analyzing the past.
Kevin is definitely not saying that A.A. and N.A. are ineffective or bad methods, but it may not resonate for a lot of people who have gone the traditional rehab route and have struggled with staying sober.
So, instead of focusing on what the other programs do, Kevin has made sure to provide a different type of support system through his coaching–one which is apart from programs that focus more on the past.
Working on Disrupting Patterns and Habits That Lead to Addiction
Kevin focuses on working with clients in those crucial 6 months after they have recovered from drug addiction. Those 6 months are the biggest months towards the longevity of recovery because it's easy to fall into complacency and old habits. What Kevin works on doing is establishing new purpose and passion in clients' lives to ensure that there is enough purpose and positive action to displace the sometimes overwhelming urge to return to old habits.
Perceived Obstacles for Getting Recovery Coaching
Kevin says that many people are afraid of the unknown and the perceived cost of getting recovery coaching.
To touch on cost, Kevin makes the good point that getting coaching will cost a fraction of what an expensive drug habit will cost. And not to mention the medical cost of over-consuming harmful substances. In this way, recovery coaching actually saves money in the long run.
In addition, the fear of the unknown prevents a lot of people from trying coaching services for recovery. But to those who reach out and try, they will find that the accountability and direction that a coach like Kevin can bring is invaluable for maintaining the right path.
Kevin's Inspirations for Becoming a Coach
He says that he was a hardcore addict from ages 15-25. Until one day he overdosed and ended up in a coma. Kevin says that he died multiple times in the hospital and they revived him; they read his last rights and then he woke up. He was surrounded by his loved ones and saw how his actions had affected them. Shortly after, he started his road to recovery.
Listen to powerful part of the episode, where he talks about losing his leg to gangrene and his triumphant return to sobriety and self-development.
Kevin's Public Speaking and Book Writing Endeavors
Kevin says that he speaks about bullying, addiction, confidence, taking action, and anything that's going to empower the audience.
And he describes the book that he's writing as a chronicle of all of the life lessons he learned while he struggled with addiction. The chief purpose of the book is to show people that anything is possible no matter how insurmountable the odds seem.
Things to Consider When Hiring a Recovery Coach
Kevin reminds us that an idle mind is the devil's playground, meaning that it's smart to have someone to lean on when going through recovery. And as he says, people who struggle with addiction often have friends or family members that enable addiction. Recovering addicts needs a buffer zone from that environment.
He also suggests that potential clients do their research before hiring a coach. Making sure it's a good fit and that your goals are aligned is key.
For much more, be sure to listen in, and for those who are interested, check out the links to get in contact with Kevin.
Key Links for Kevin:
True Warrior Website: https://truewarriorsuccess.com/
Phone Number: 917-200-3922
Email: kevin@truewarriorsuccess.com
LinkedIn Page: https://www.linkedin.com/in/kevin-parker-ncrc-ncip-b43b32145/
Facebook Page: https://www.facebook.com/kevin.parker.1610092
Instagram: https://www.instagram.com/true_one_legged_warrior/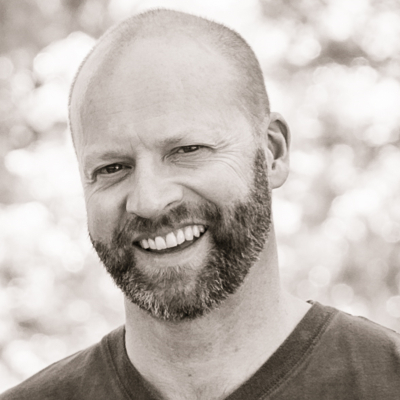 James Hamilton Healy is a Best Selling Author, host of Business Innovators Radio and contributor to Small Business Trendsetters and Business Innovators Magazine covering Influencers, Innovators and Trendsetters in Business, Health, Finance and Personal Development.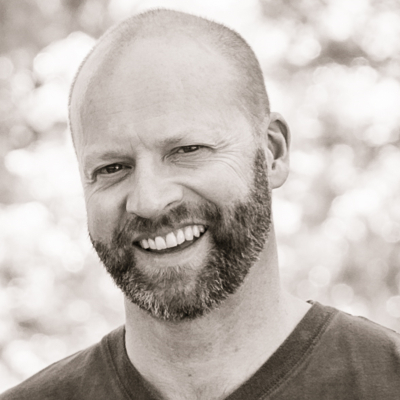 Recent episodes from James Hamilton Healy (see all)