Patricia Thomson, nutritionist, speaker, cancer survivor, shares her cancer story and how eating a whole-food, plant-based diet was key in her wellness journey.
Patricia R. Thomson, Ph.D., aka Dr. T, is the author of WFPB20 (Whole Food Plant Based) and the Food as Medicine Five Day Lifestyle Plan, a certified nutritionist, an experienced speaker, Events Director, coach, consultant, and cancer survivor. As the co-founder of Wellness20, Dr. T is on a mission to create thriving communities around the world.
She earned her nutrition certificate through e-Cornell Center for Nutrition Studies, her plant-based culinary certification through the Rouxbe Culinary School, and her teaching certification through the Physicians Committee For Responsible Medicine Food For Life program.
Dr. T has taught courses in employee wellness, disease prevention, and reversal for heart disease, cancer, diabetes, Alzheimer's, in addition to weight loss management, food addiction, thyroid and hormone control, digestive disorders, and kid's health. She has worked extensively with nonprofit organizations in helping to raise awareness for a variety of compelling causes.
She is the co-Founder of the VIRTUAL Food As Medicine Summit & EXPO event which featured world-renowned nutrition experts, health & wellness exhibitors, and local wellness practitioners to share the state-of-the-science on health and nutrition and the practicalities and life-changing impacts of using food as medicine.
Patricia has been in the nonprofit industry for over 25 years serving as the CEO/Executive Director of several national and international organizations.  She has developed, implemented, and oversaw the operations of dozens of public and private events including races, climbs, walks, fashion shows, auctions, markets, fairs, dinners, luncheons, exclusive donor events, and conferences, to name a few.  These events raised millions of dollars and involved thousands of attendees at a time.
Patricia is a published scientist, has a Ph.D. in Biological Sciences, with a focus on toxicology, and has worked in both the private and public sectors protecting human and environmental health.
Follow Dr. T on Instagram:  @WellnessTwenty
See her website:  www.wellness-20.com
Follow her on Facebook: WellnessTwenty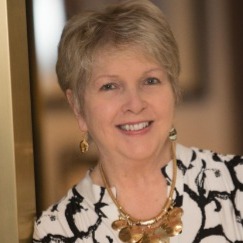 Nina Hershberger is a Best Selling Author, host of MegaBucks Radio on Business Innovators Radio and contributing iReporter covering business influencers, innovators, and trendsetters in Business, Health, Insurance, Real Estate and Finance.She is also the Publisher of the Renegade Business Success and Author News today magazines.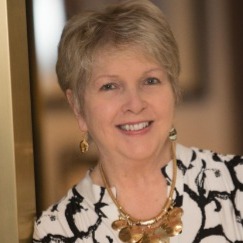 Recent episodes from Nina Hershberger (see all)