Earl Young, a gold metal Olympian and cancer survivor, shares about the importance of becoming a bone marrow donor. It's easy, painless, and could save a life.
Earl Young has served in the role of Advisor, Corporate Officer and Director, of companies in the United States and abroad. He has business experience with Fortune 5000 companies and Investment Banking firms in New York, Los Angeles, Toronto, Vancouver and London. Mr. Young has worked with Presidents, Cabinet Ministers and Ambassadors of many of the World Bank approved countries of sub-Sahara and has led negotiations with OPIC, World Bank and USAID in their behalf and that of public and private corporations. Working with U.S. Senators and Congressmen, Mr. Young has secured representation for funding in the U.S. Appropriations Bills of 2007 and 2008.
Mr. Young serves as a Director of Corporate Council on Africa (CCA) www.africacncl.org, a Washington D.C. based organization with a corporate membership that represents over 90% of all United States private sector investment in Africa. CCA is dedicated to enhancing trade and investment between the United States and the 54 nations of Africa. Additionally, he has served as a member of the CCA HIV/AIDS Task Force.
He serves on the Board of Directors of Diamond Fields Resources Inc. an international mineral exploration company with headquarters in Vancouver, B.C., with properties in Namibia, Madagascar, and Saudi Arabia. He is a past Director of Madagascar Resources an Australian based heavy mineral exploration and mining company.
Mr. Young is a member of the Abilene Christian University Council and a Director of the American Studies Institute Advisory Board of Harding University in Searcy Arkansas, Past President of the U.S. Madagascar Business Council and was President of the Madagascar Health and Education Foundation.
As President and CEO of Madagascar World Voice (MWV), a philanthropic organization, Mr. Young assisted World Christian Broadcasting (WCB) with the building of a shortwave radio station in Mahajunga, Madagascar. WCB has been broadcasting into the former USSR, Pacific Rim and China for over 30 years, in English, Russian and Chinese. The combined stations have now added Spanish and Portuguese now broadcast to the 3 billion shortwave receivers around the world.
A world class athlete at the age of 19, Mr. Young was a member of the 1960 United States Olympic Track and Field Team winning a Gold Medal in the 1600 meter relay while setting a new Olympic and World Record. Mr. Young represented the United States on the 1963 Pan American Team winning two Gold Medals and also ran on numerous international teams establishing 4 World Records an Olympic Record and 3 American Records. He is an All-American in Track and Field and was on the cover of Sports Illustrated in June of 1961. He is a member of the Texas High School Coaches Hall of Fame and served as President of the Texas Chapter of Olympians. Mr. Young has served as a Board Member of the U.S. Olympic Alumni Association and was the founding Chairman of the Olympians for Olympians Relief Fund.
On September 16, 2010 Mr. Young was diagnosed with Acute Myeloid Leukemia and was the recipient of a Bone Marrow Transplant on January 21, 2011.
Earl Young's Team www.earlyoungsteam.com was founded April 2015 with the objective of increasing awareness and registering Donors of stem cells or bone marrow to save lives of those diagnosed with blood cancer. Over 16,000 Donors have been registered through this Foundation and 47 people have been given a chance at extended lives through transplants from matching Donors. Mr. Young has spoken on numerous University Campuses in conjunction with Drives and last year was Featured Speaker at the National Student Nurses Association Summer Conference.
To learn more, contact Earl at Earl@EarlYoungsTeam.com.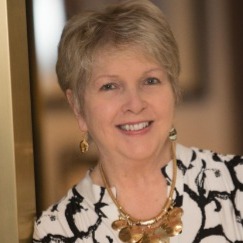 Nina Hershberger is a Best Selling Author, host of MegaBucks Radio on Business Innovators Radio and contributing iReporter covering business influencers, innovators, and trendsetters in Business, Health, Insurance, Real Estate and Finance.She is also the Publisher of the Renegade Business Success and Author News today magazines.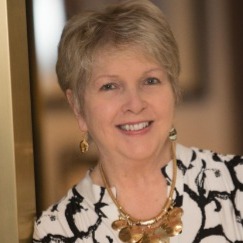 Recent episodes from Nina Hershberger (see all)